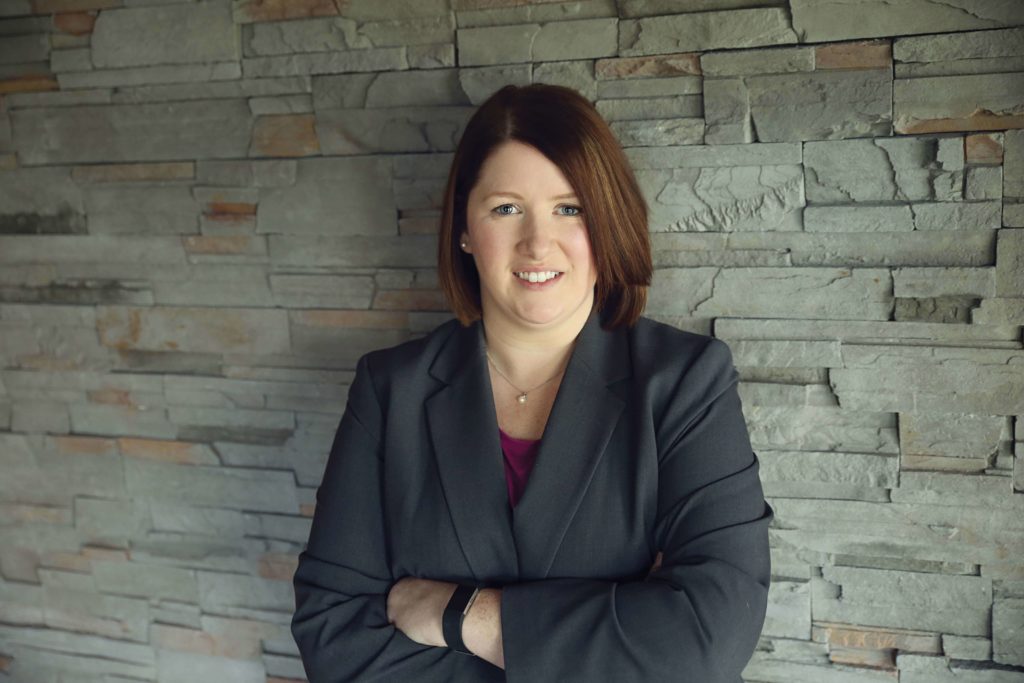 Attorney
Se habla español.
Direct: 952-548-7207
E-mail: megan@iversonlaw.com
Megan joined the firm's estates and trusts group in 2017. Her practice is centered in probate law, including estate and incapacity planning, guardianships, conservatorships, special needs trusts and probate and trust administration. She has substantial experience representing both professional fiduciaries and nonprofessionals in the administrations of conservatorships, trusts, and probates. She has created estate plans for individuals and families from all walks of life. Megan enjoys the challenge of providing a tailored, efficient plan to provide each and every client with peace of mind. Megan focuses on directing her clients to the most efficient, effective, and practical method of achieving their goals.
Megan is an active member of the Minnesota State Bar Association's Elder Law and Probate and Trust Law Sections, and is a member of the Board of the Minnesota Association of Guardians and Conservators (MAGiC).
Megan enjoys spending time outdoors, especially on the North Shore of Lake Superior. In her free time she likes to travel, garden, and spend time with her husband and daughters.
Bar Admissions:
Minnesota, 2012
Education:
B.A., Political Science, College of St. Benedict, 2006
J.D., William Mitchell College of Law, 2012
Other Legal Experience:
Attorney – Steinhagen & Crist, Minneapolis, Minnesota
Attorney – Guzman Law Firm, Apple Valley, Minnesota
Certified Student Attorney – Olmsted County Attorney's Office, Rochester, Minnesota
Memberships and Organizations:
– Minnesota Association of Guardians and Conservators (MAGIC)
Board of Directors, Journal Editor
– Minnesota Women Lawyers
– Minnesota State Bar Association:
– Probate and Trust Law Litigation Committee
Presentations
– Petitioning for Guardianship, MSBA Elder Law Conference 2014
– Statutory Traps for Guardians and Conservators, MSBA Elder Law Conference, 2016
– Elder Law Basics (en español), Centro Tyrone Guzmán, Minneapolis, MN May, 2017
– Guardianship & Conservatorship Training Program, Center for Excellence in Supported Decision Making, Volunteers of America MN, 2019 to present
Practice Areas:
Estate Planning (Wills and Trusts)
Incapacity planning (powers of attorney and health care directives)
Probate and Trust Administration
Guardianships and Conservatorships
Volunteerism:
Secondhand Hounds foster family for rescued dogs