10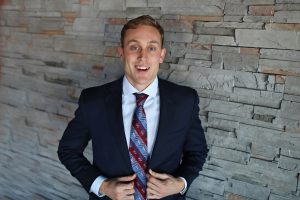 Direct: 952.548.7201
E-mail: aaron@iversonlaw.com
Aaron Bostrom joined the firm in 2020. Aaron is a problem solver who finds fulfillment in serving others. Taking the unique needs of each client into consideration, Aaron aims to provide integrity, diligence, and excellence.
During law school, Aaron served as a law clerk for Severson Porter Law and as a student certified attorney for the St. Thomas' Criminal Juvenile Defense Clinic. Aaron's favorite law school experience was coauthoring an amicus brief submitted to the U.S. Supreme Court.
In his spare time, Aaron enjoys spending time with friends and family, hiking, mountain biking, cross-country skiing, and playing spikeball and guitar.
Education:
B.A., Political Science, Ave Maria University, magna cum laude, 2016
J.D., University of St. Thomas School of Law, magna cum laude, 2020
Other Legal Experience:
Law Clerk, Severson Porter Law, P.A., 2016-2017, 2019
Law Clerk, The Institute for Justice, 2019
Judicial Extern, Judge Paul A. Magnuson, U.S. District Court for the District of Minnesota, 2018